Eva's Must Have Fashion Jewelry Trends 2020
Posted by Eva DeCosta on 9th Apr 2020
Eva's Must Have Jewelry Trends for 2020
Here are some of the trends I feel are an absolute must for this year. Have fun with your jewelry. My motto has always been, It's better to be overdressed than overlooked". This does not mean you need a huge budget and designer clothes, you can look polished and stylish just by creating your own unique "style" with jewelry.
Whether your style is classic minimalist or whimsical maximalist, one of these trends is sure to pique your interest and put you in the mood to get creative with your jewelry for the warmer days ahead.
TURQUOISE
I feel the one trend that is so very "in" this year and is a must for everyone is Turquoise. I feel truquoise just never goes out of the world of jewelry fashion trends. I personally will wear turquoise jewelry all year long. I love the look in the winter to add color to the darker wardrobe I tend to wear in the cold New England winter months and in the warmer months, nothing looks fresher to me than turquoise on white.
SHELLS
Designers like Prada and Oscar de la Renta, sent models down the runway adorned in gorgeous shell jewelry. At one time this was a beach only trend, today with the more elegant and refined designs, shell jewelry has become an everyday addition to your wardrobe.
PEARLS
I. Love. Pearls! Like turquoise, I feel pearls are a must for every woman and they NEVER go out of style. Pearls can be worn with every outfit you own including jeans and a t-shirt. Don't underestimate what a single strand of pearls will do to elevate your outfit and self confidence. I promise, you will feel different when you put on your pearls! Think Coco Chanel and Audrey Hepburn, my two all time fashion icons.
Pearls have come to represent polish and poise. Gabrielle 'Coco' Chanel made them synonymous with her fashion house by wearing multiple strands constantly, even famously stating "a woman needs ropes and ropes of pearls".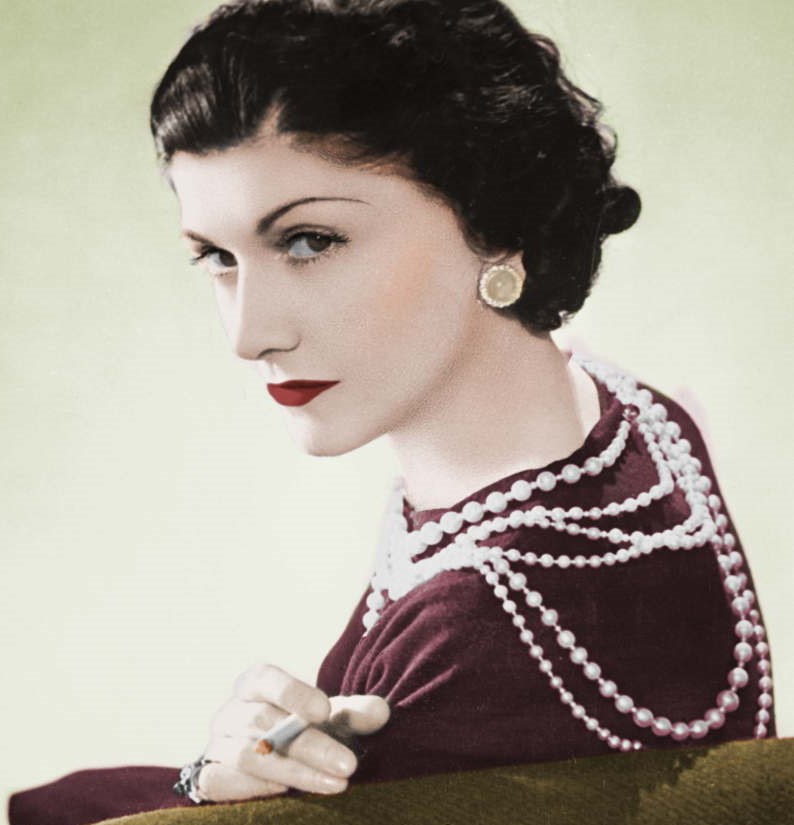 Above you can see how you be creative with a pin and strands of pearls or add the pin to a collar. Two completely different looks.
The pearl earrings trend is especially important to your jewelry collection for 2020. There are many different designs to wear with every outfit and to any ocassion. Here are two very different styles to fit your mood of the day.
I feel, no matter what design you select to fit your personal style, you are upping your level of classy with pearls.
So ladies, have fun with your fashion jewelry. There is no right or wrong way to wear jewery. Just have fun!
Eva