Fashion Jewelry Ready for the Party
Posted by Eva DeCosta on 2nd Dec 2021
Ready for the party
Are you as excited as we are about going to parties this year? We know we still have to take precautions to stay safe, but we are planning to go out and spread some shine at our get-togethers with family and friends.
Crystal Waves Necklace and Earring Set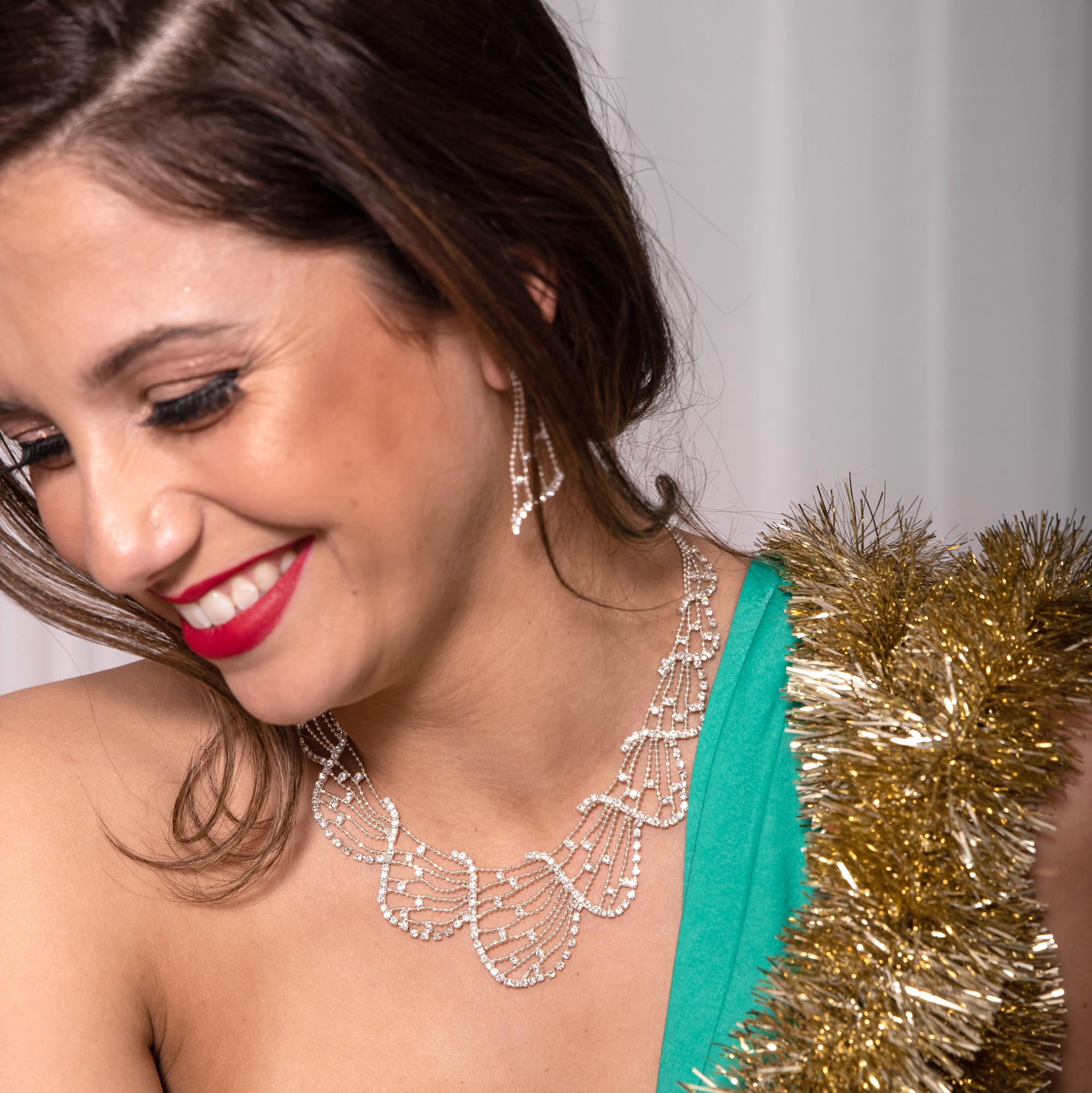 A stunning set full of sparkle for any woman who loves bling, and who doesn't during the holidays? This necklace can be worn like a choker for a dramatic look or long to fill in an open neckline. You will shine up the room and will certainly be the center of attention at any party.
Nicolette Necklace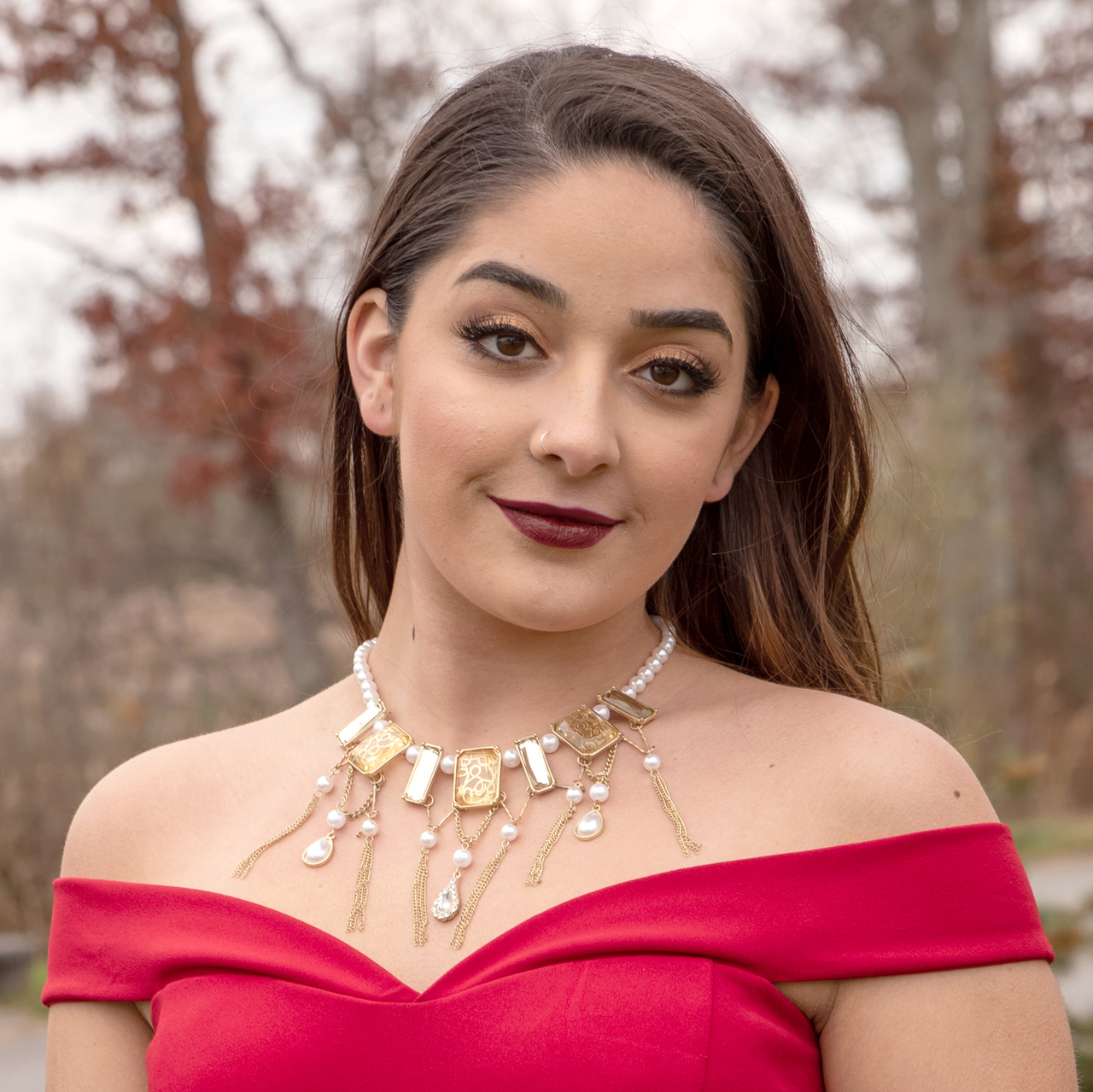 The Unique design of this very light weight necklace makes it perfect for just about any occasion. We love the idea of wearing it to fill in the neckline of a strapless dress. Make your entrance an elegant one.
Drippin' in Diamonds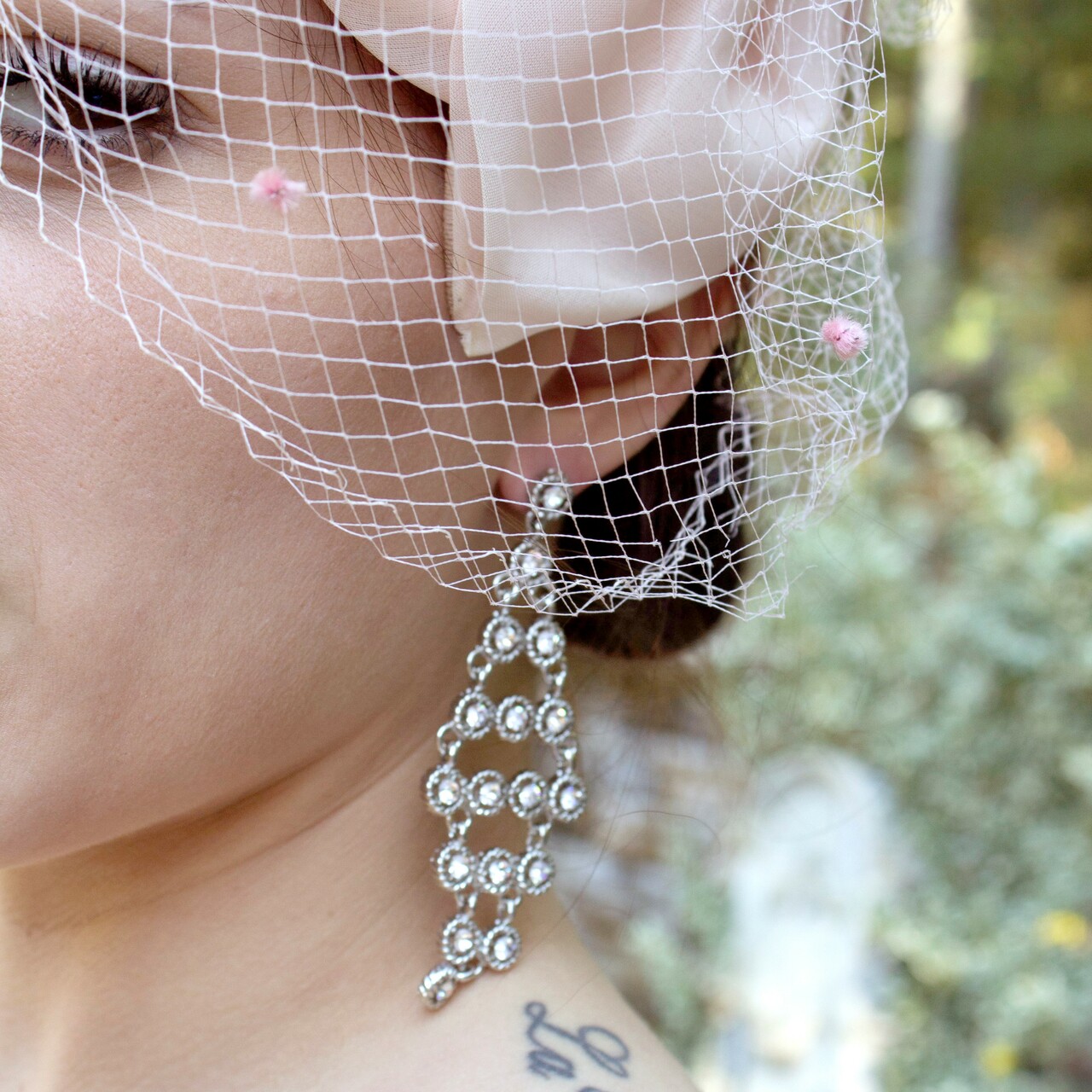 Cascading Austrian Crystal earrings are as delicate as they are dominant. Falling at a perfect 3 1/2 inches long with intricate filigree adornment, you can't help but sparkle as you dance all night long.
Moonlight Sparkle Necklace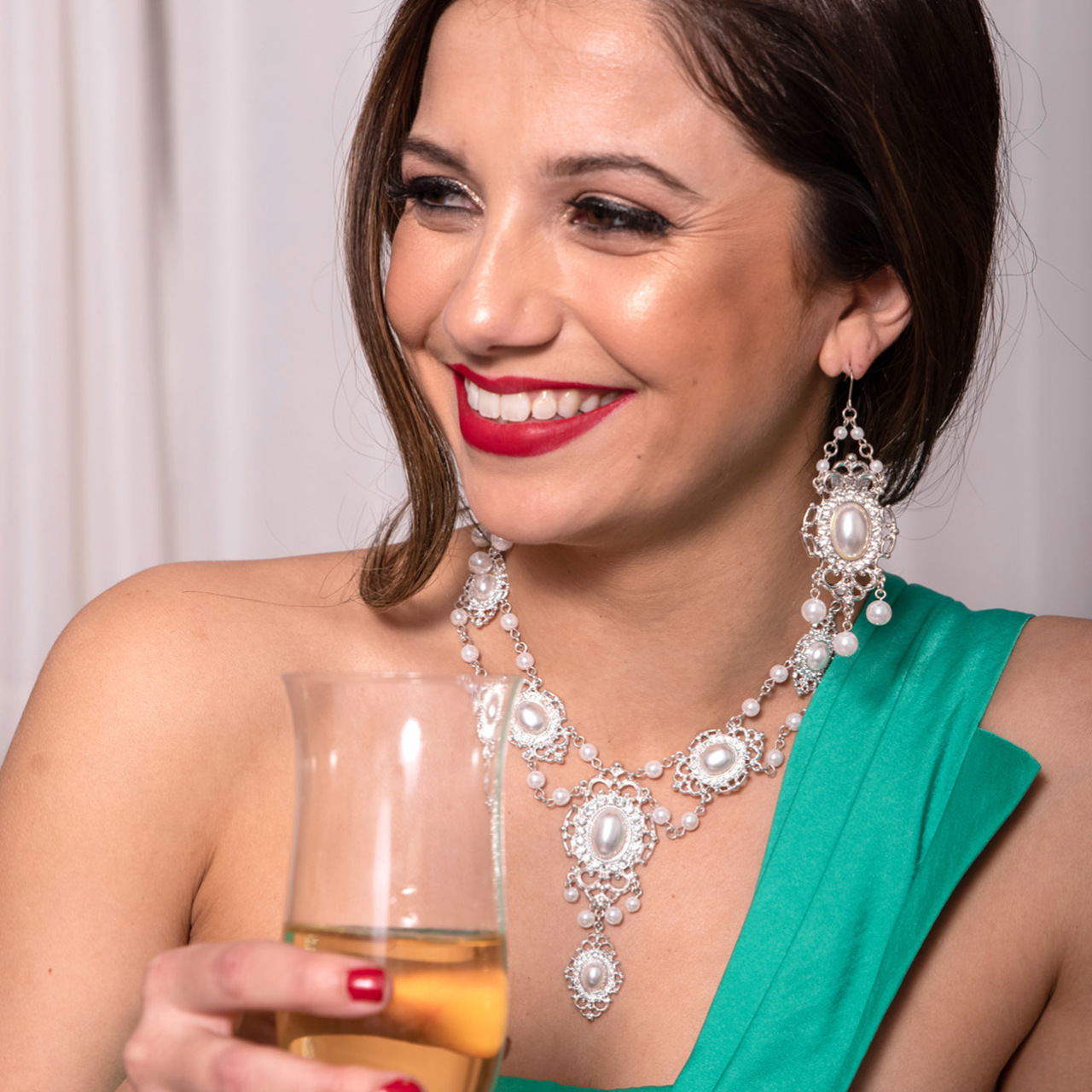 Stunning is how we describe this necklace with matching earrings available. Make a statement and become the center of attention at any party. This is the necklace that will fill in the neckline of that sexy low cut or off the shoulder dress. It sits beautifully on the neckline and is super light and comfortable to wear all night long.
Envious Shine Necklace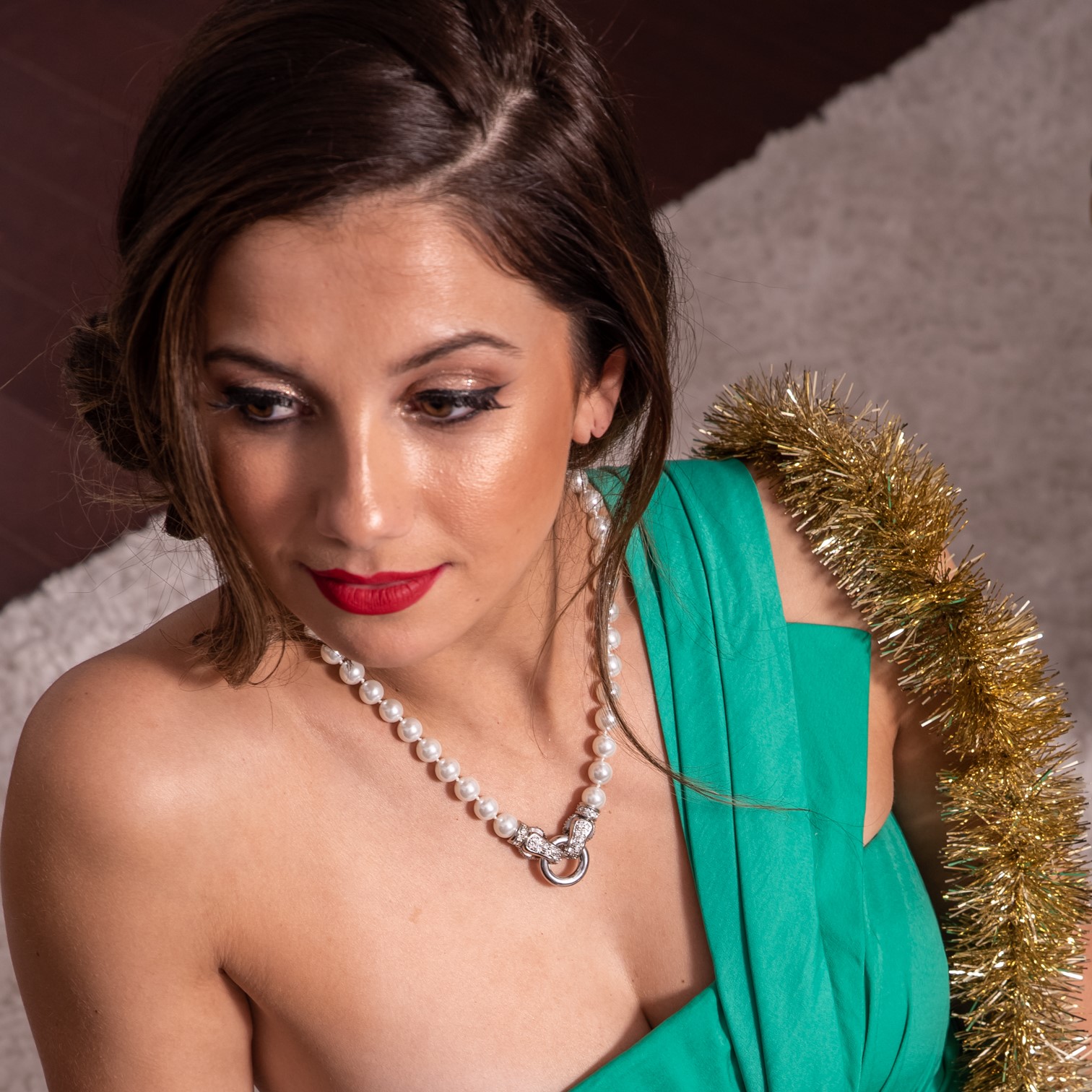 Amazing quality glass pearl strand necklace with decorative magnetic crystal snake clasp measuring 18 inches long. Snake clasp features Austrian crystals in a pave style. Perfect for formal wear of any kind. This is that classic pearl necklace that never goes out of style.
Exceptional Elegance Pearl Choker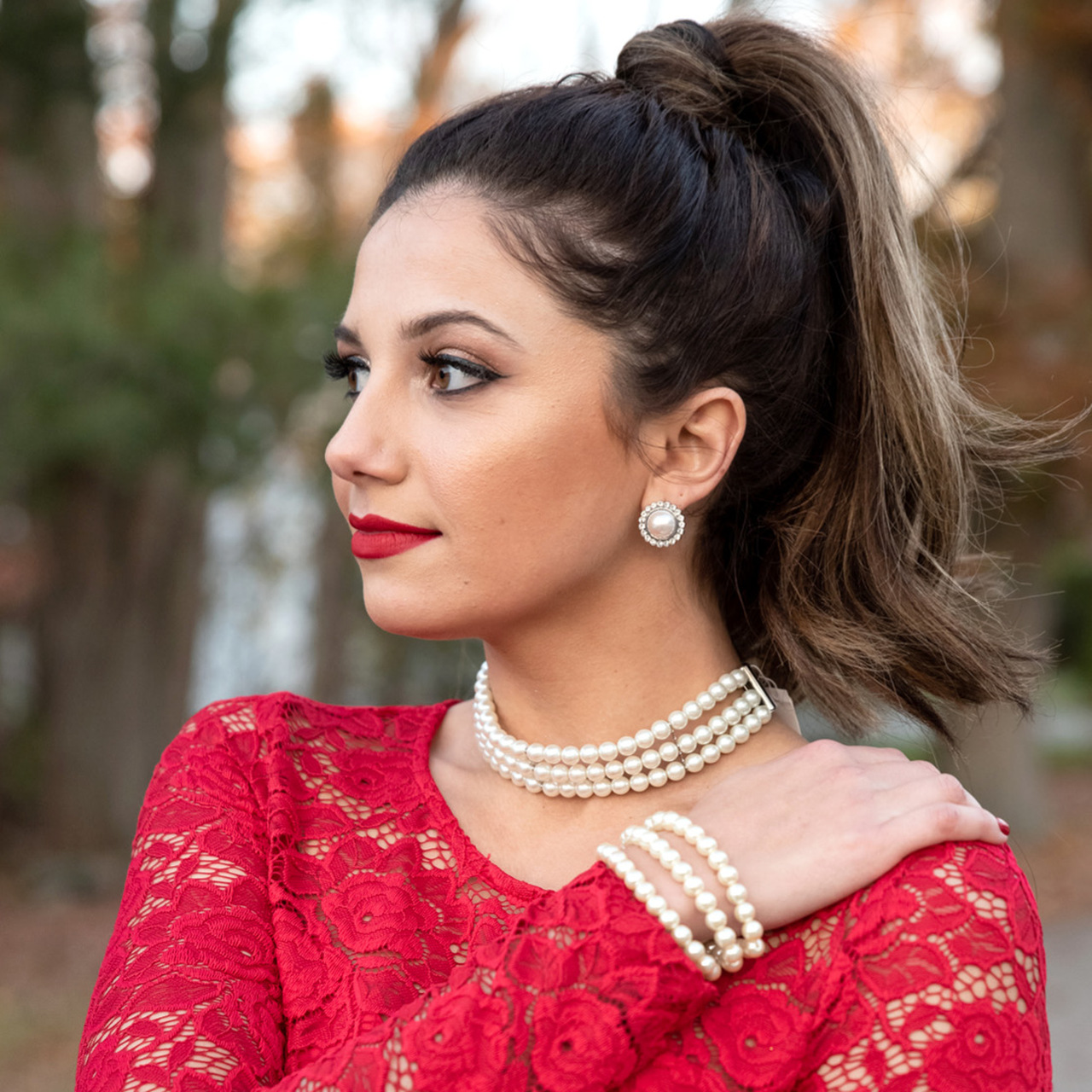 A glorious three strand pearl choker to give you that vintage glam look. With it's two inch extender, this necklace is a true and stunning fit on any size. We love this look for a bride or any event where you want to feel as classy as Coco Chanel.
So, it's obvious we want to glam it up for the 2021 holiday season. I think we've had enough of the lounge wear, working from home "fashion".
Shine your light on the world and lets make it a happier place to live.
Always remember ladies,
It's Better to be Overdressed than Overlooked
Eva