What is Y2K Fashion Or How to dress Y2k Aesthetic?
Posted by Eva DeCosta on 12th Aug 2022
Y2K Fashion is Back!
In with the old and out with the new, Y2K fashion is back in vogue. It's interesting to see how a generation too young to know what or why the term came to be, has embraced the fashions of this era and made it the hottest fashion trending on social media two decades after its birth.
What is Y2K Style anyway?
Y2K, also referred to as the "millennium bug" was the term given for the Year 2000, The letter K is used to represent the number 1,000. So, Y2k stands for Year 2000. Computer programmers and users all over the world were afraid the computers would not convert to the year 2000 from 1999, therefore they pretty much thought the world would stop, all electronic devices would cease to work! Crazy right?
Here we are in 2022, it's all good and today "Gen-Z" women are following the lead of their moms who, in the Y2K era, enjoyed showing their confidence and were feeling good about putting their style mark on the world with bright and bold fashions.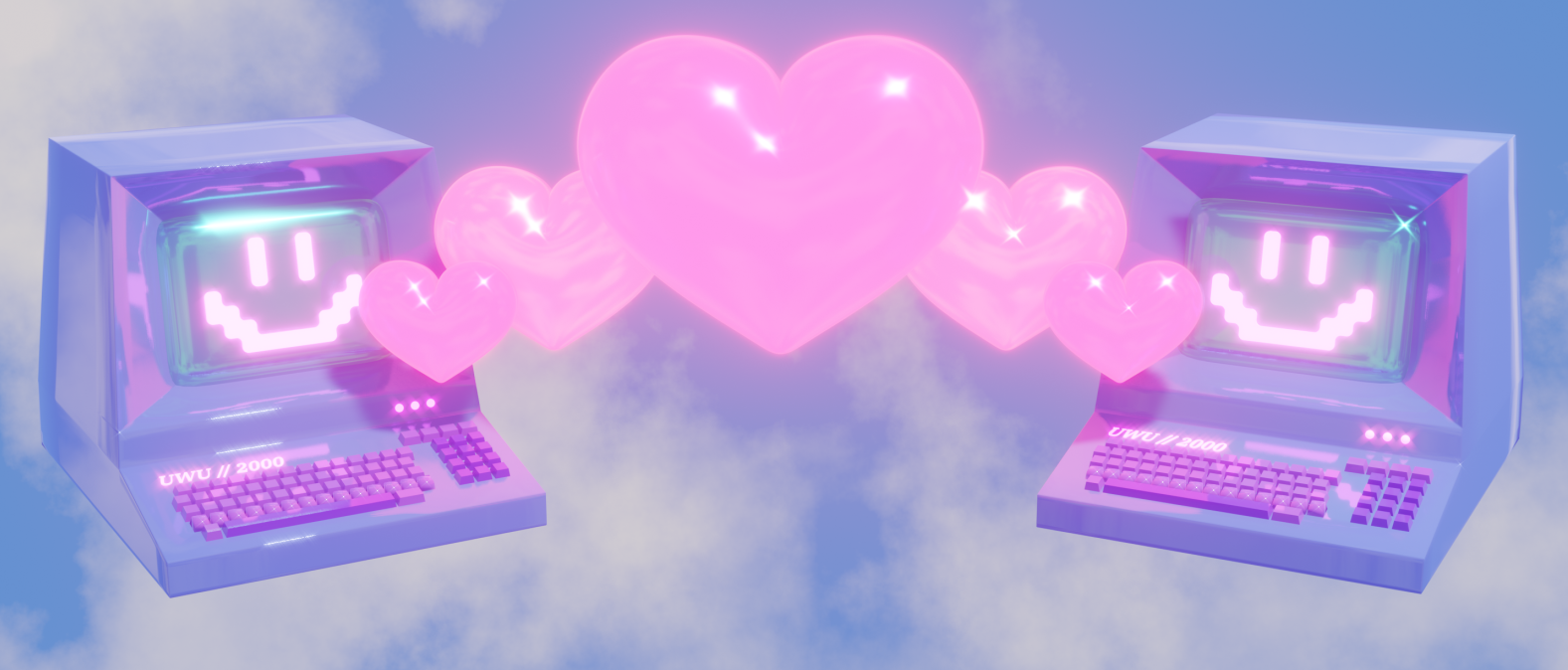 As with any resurgence of a fashion trend, some of the less fashionable pieces remain in the past. The most popular are showing up on the runways and the internet is ablaze with flared jeans, crop tops, chunky sneakers, bedazzled everything and bright colors, especially hot pink everything creating a new fashion term - "Barbiecore"! Gone are the minimalist looks that have taken over the past couple of years. Fashion is back and the Y2K trend is taking over the fashion world by storm. It was and is a time to make a statement, the louder the better.
The Most Popular Y2K Trends for 2022
The Cropped or Teeny T-shirts
The most popular shirts were colorful with quirky quotes, patterns, or cute characters on the front. Add some denim cut-offs, baggy jeans or a pleated skirt to complete a Y2K look.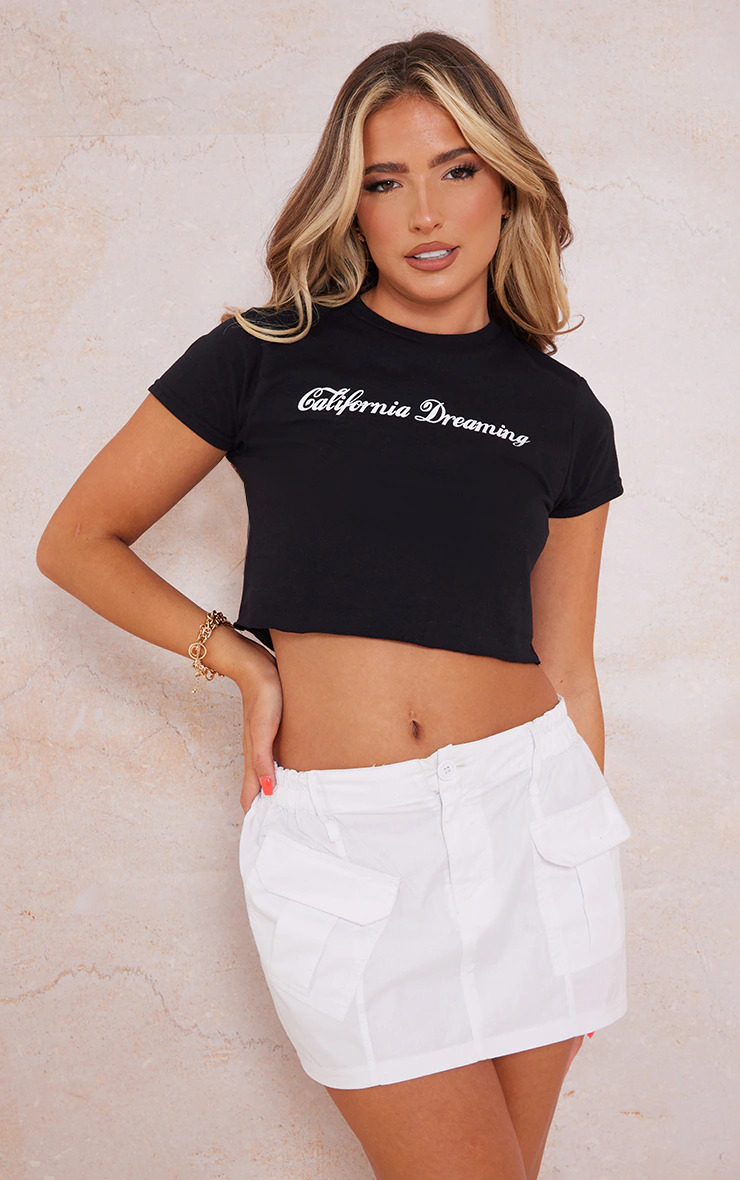 BLACK CALIFORNIA DREAMING PRINT CROP BABYDOLL T SHIRT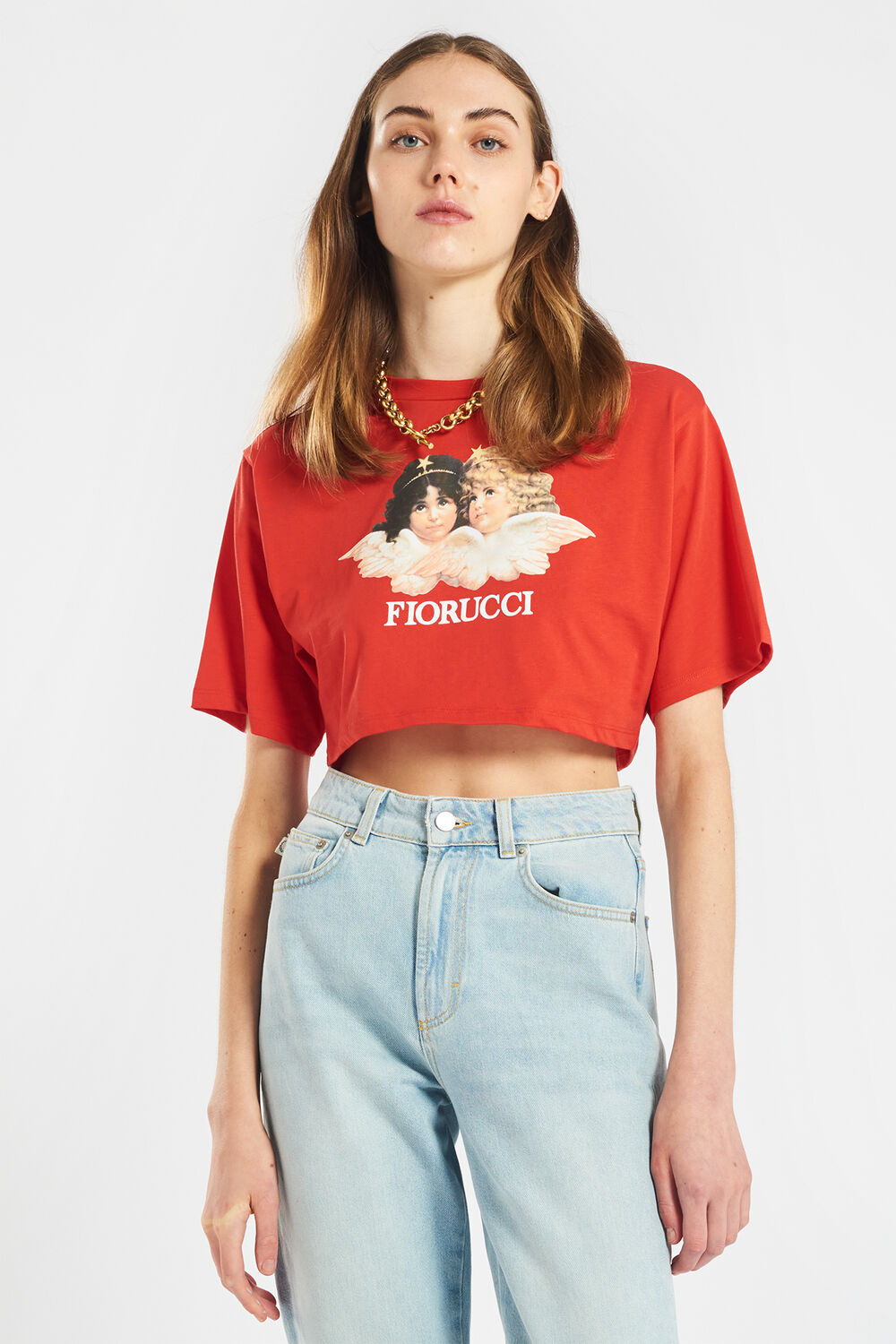 FIORUCCI ANGELS CROP T SHIRT RED
Double Denim & Monogram Denim
This one just takes a little thought to put together to have a modern-day look. To wear this trend, you want color consistency. Wear flared jeans with a crop top and add an oversized jean jacket to a pair of low-rise jeans. Add some chunky heels or chunky sneakers with a bright pair of sunglasses to top off the look.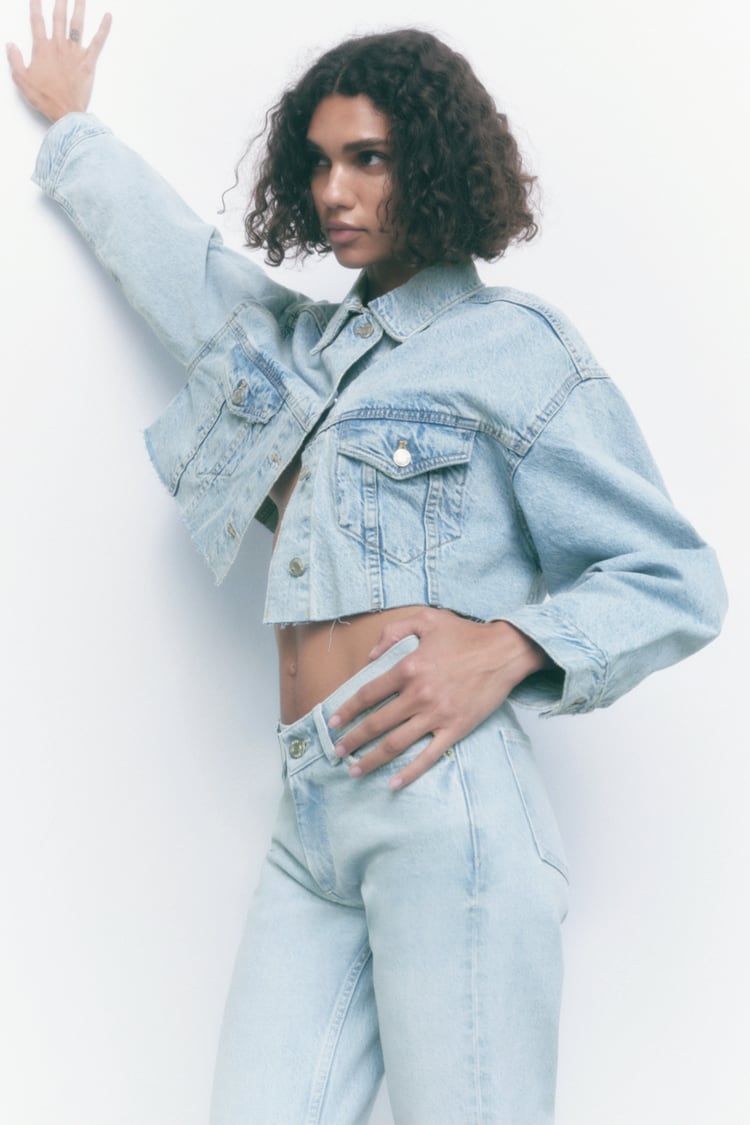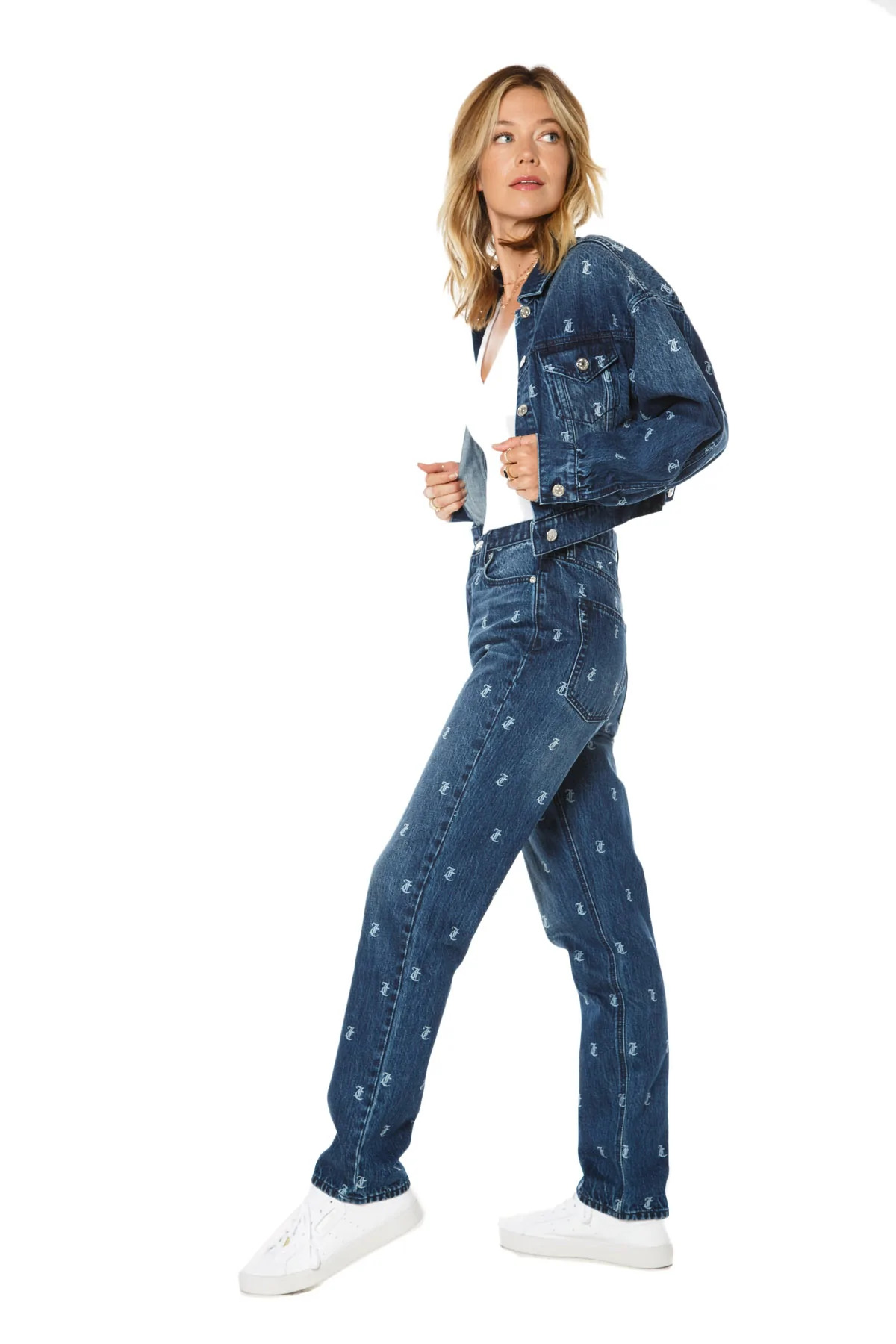 Juicy Coutour Belvedere Relaxed-Fit Monogram Jeans
Neon Colors in Translucent Fabrics
Designers were having fun experimenting with new and different fabrics. One of the biggest trend of the era was translucent fabrics in wild bright colors. As mentioned before, women were really expressing confidence at the time. This trend certainly shouts confidence.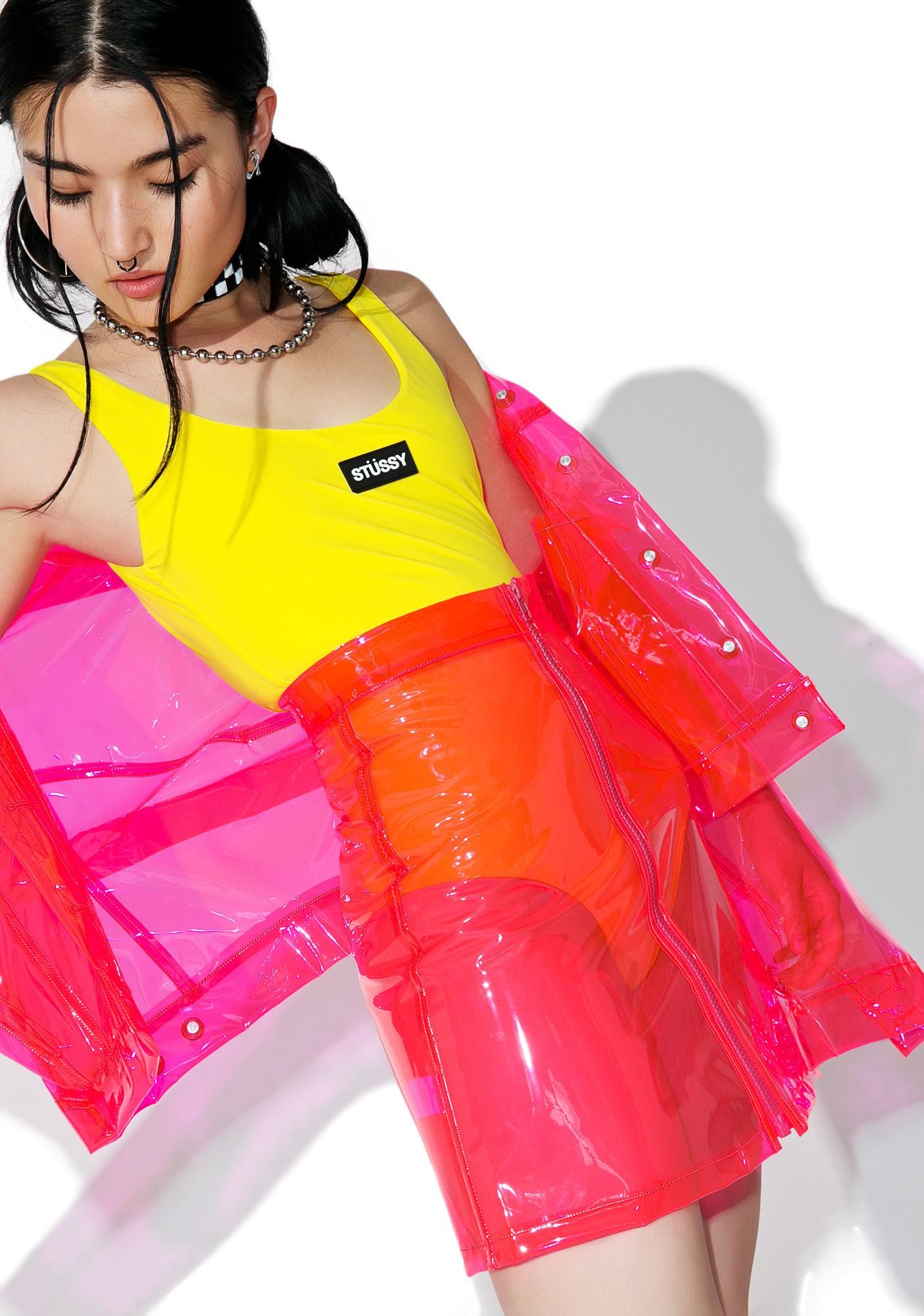 Zppay.ml Neon Skirt and Jacket
Baguette Shoulder Bags Y2k's Favorite It-Bag
It's time to put away the large tote bags for the smaller "baguette" bag that fits perfectly and comfortably under your arm. It's the perfect accessory for going about your daily activities.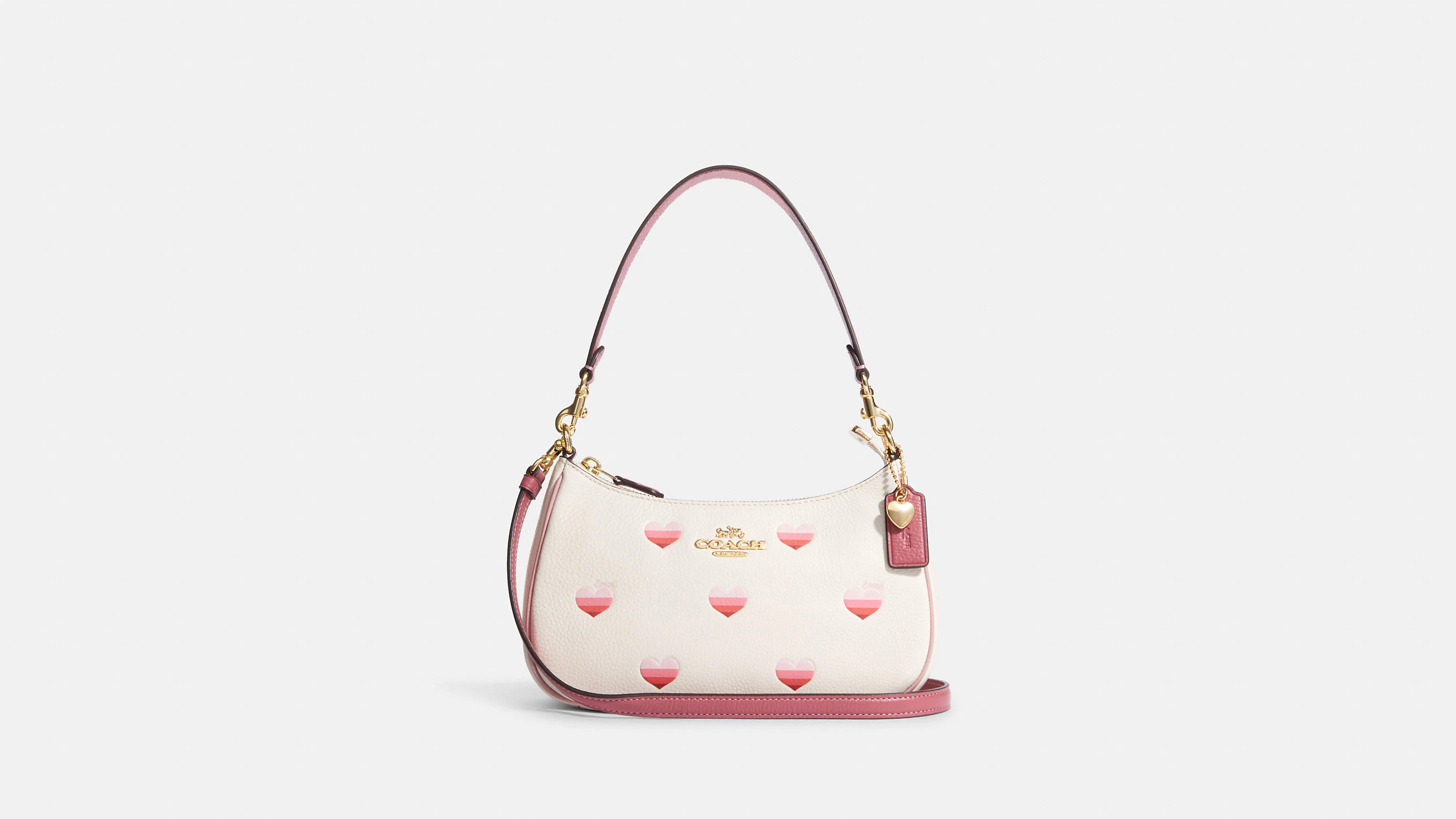 COACH Teri Shoulder Bag With Stripe Heart Print
Try vintage shops for Louis Vuitton Pochette or Fendi Baguette bags in shiny or pastel shades for that nostalgic feel. Vinyl and pattern leather with added metallic embellishments will give you a fun futuristic look.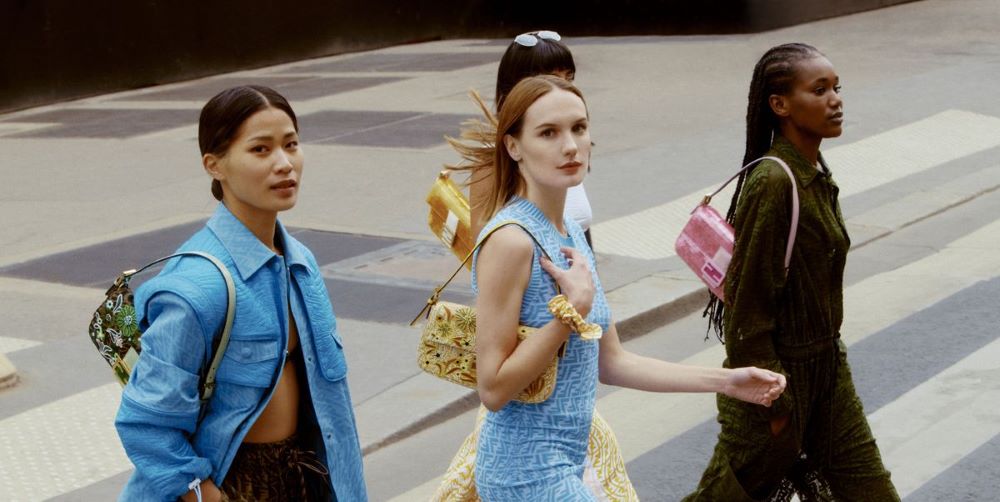 Bandanas and Scarves
Bandanas were a staple in every girls wardrobe, and men for that matter. The best way to wear it is by folding into a triangle and wrap on your head. The newest trend is the crochet head bandana. Another very popular way is to wear it as a strapless top. Colorful scarves make this look eye catching and all your own.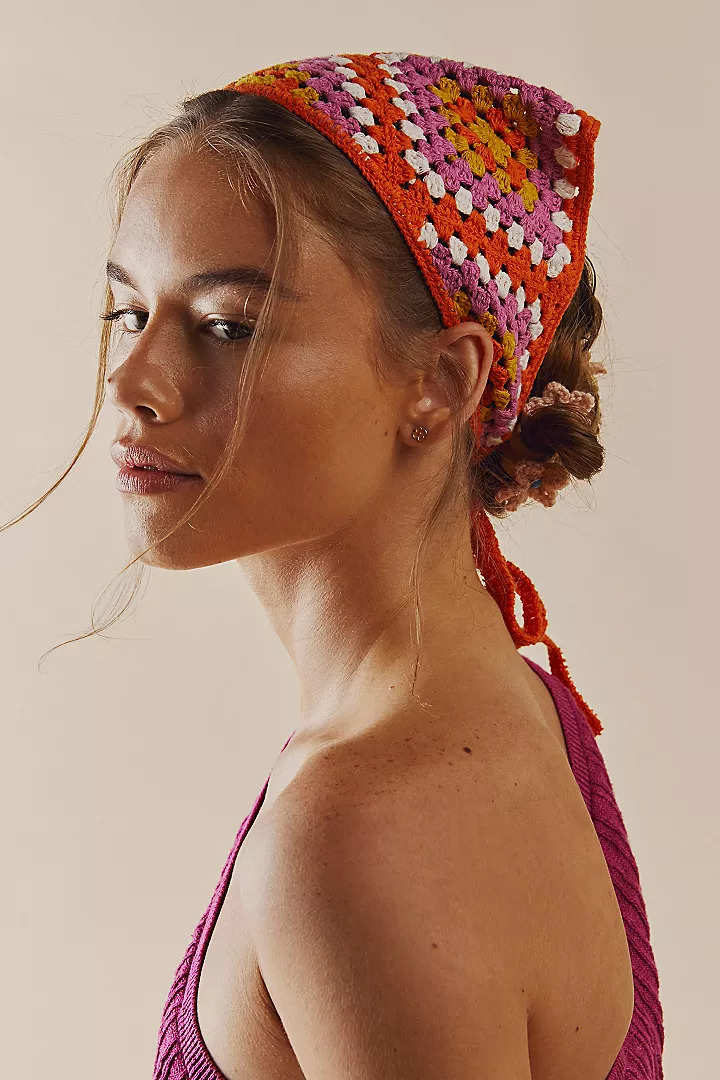 Free People Lou Bird Hair Scarf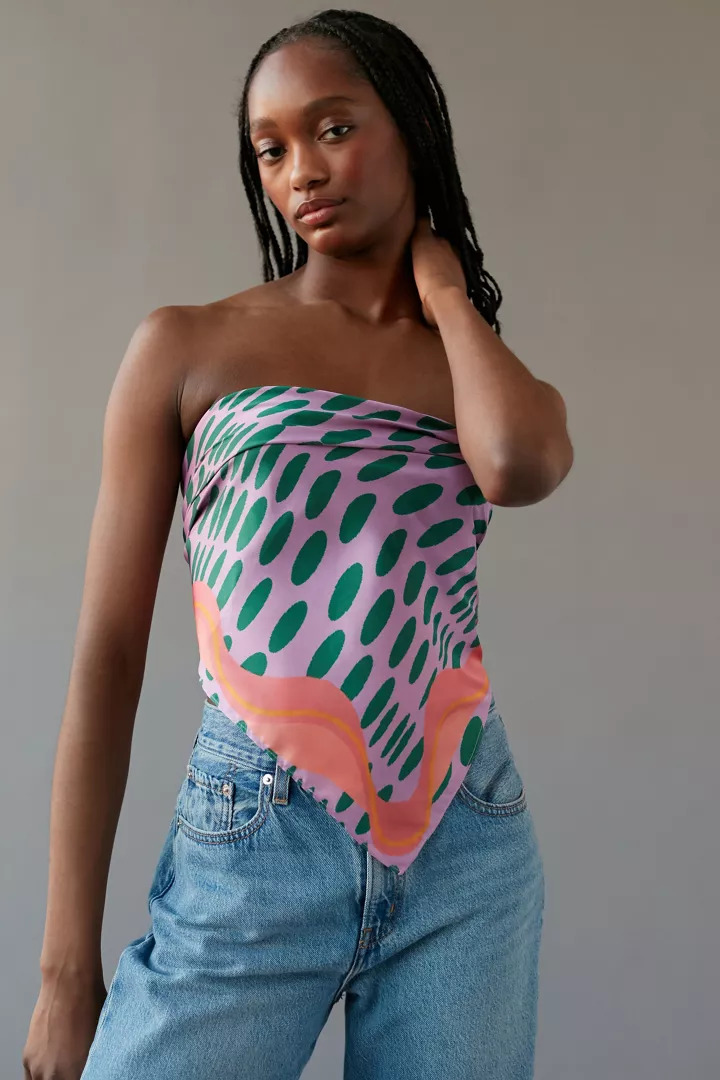 Urban Outfitters Y2K Printed Silky Square Scarf
Butterfly Hair Accessories
Hair accessories like scrunchies, barrettes, and slides were huge in the '90s. The most iconic of these accessories were butterfly clips. I must say, I'm one who continues to wear these today and am happy to see them in the stores again!. Super easy to just roll you hair up and attach one of these clips.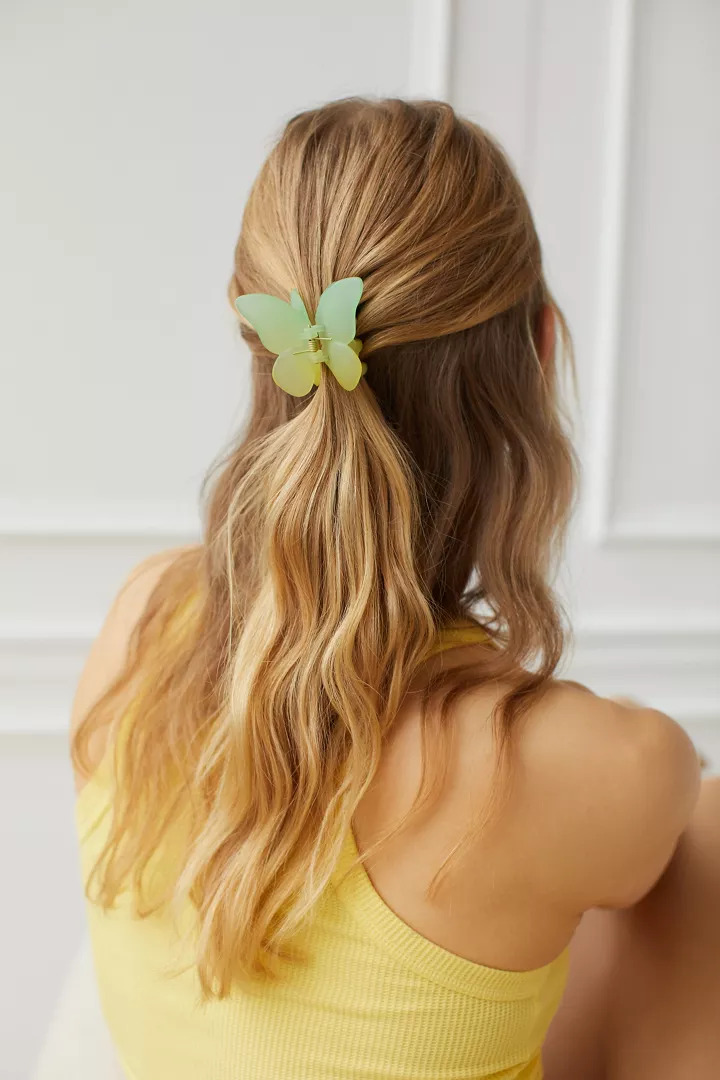 Urban Outfitters Bella Butterfly Claw Clip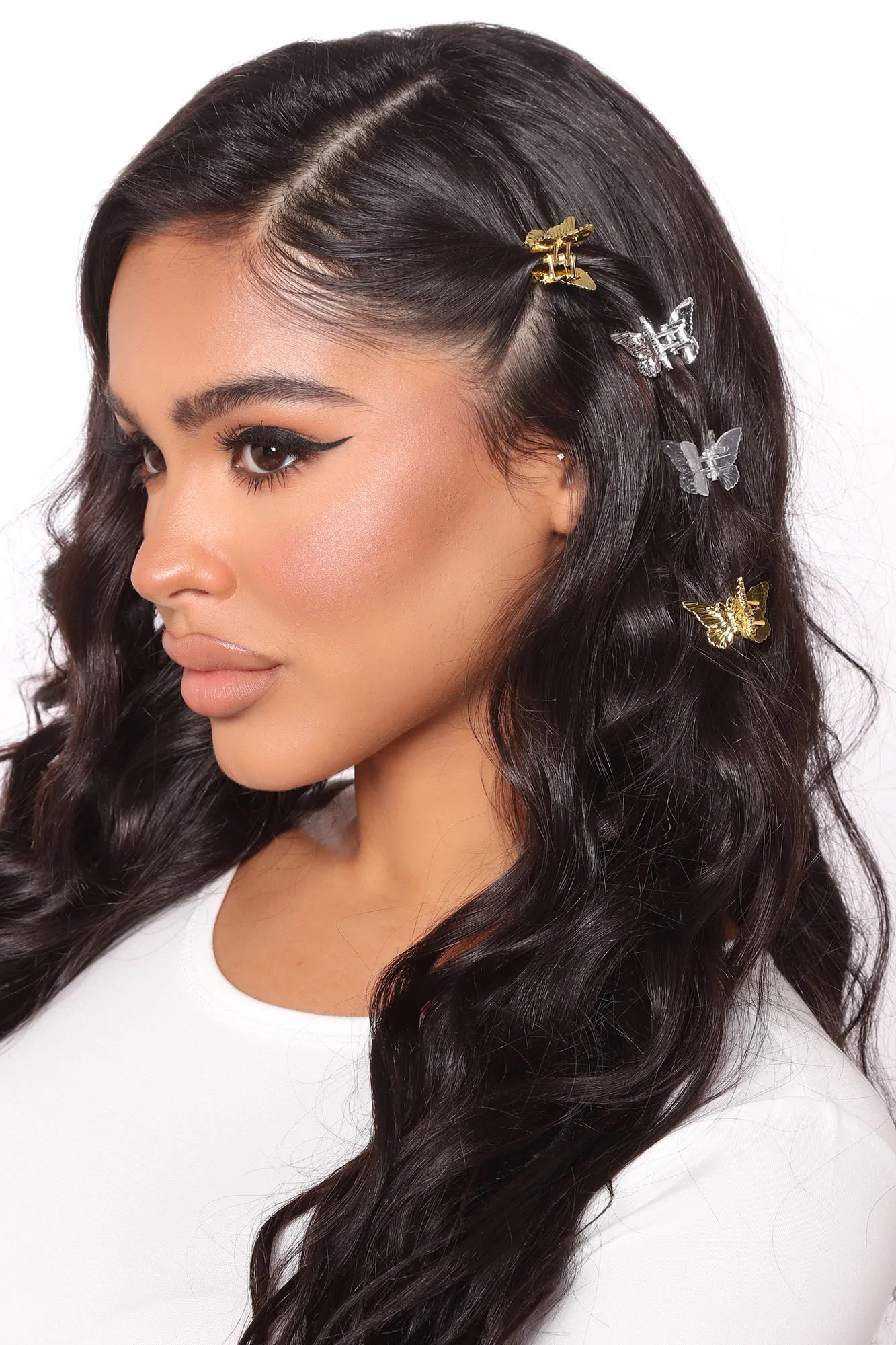 Fashionnova.com Social Butterfly Hair Clip Set
Velour Tracksuits
Paris Hilton pretty much ruled the fashion of the Y2k era. Her go to outfit - velvet tracksuits. Not just any tracksuit, it had to be pretty colors and Juicy Couture...until she launched her own collection in her favorite colors and lots of bling.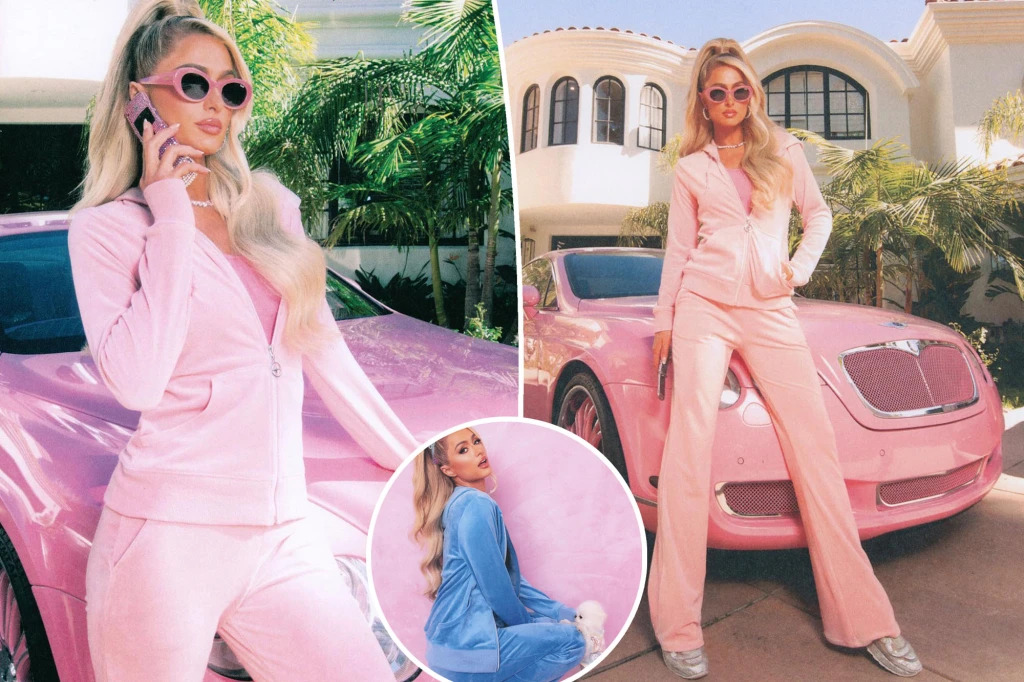 Paris Hilton launches her own line of velour tracksuits. The limited collection is priced from $80 -$118
Her tracksuits are available on her website - shopparishilton.com
Look to places like ebay, poshmark, and etsy for vintage velour tracksuits.
If you've already lived through the era of bedazzled jeans and crop tops and everything neon, you may wonder why? Well, it was a fun time for fashion. Pop culture girl and boy bands influenced the world.
Like the decades of the past, everything old is new again. This fresh generation of fashionistas want to experience the fun trends of the past. Today, TikTok has over 625 million views for the hashtag #Y2KFashion!
So ladies, find your way to have fun with these fashions. You can go all out or just add a few subtle additions to your wardrobe.
Always remember ladies,
It's Better to be Overdressed than Overlooked
Eva